Joint statement on Somaliland Parliamentary and Local Council Elections
International partners congratulate Somaliland, political parties and government institutions for the successful conduct of the 2021 parliamentary and local elections.From:British Embassy MogadishuPublished8 June 2021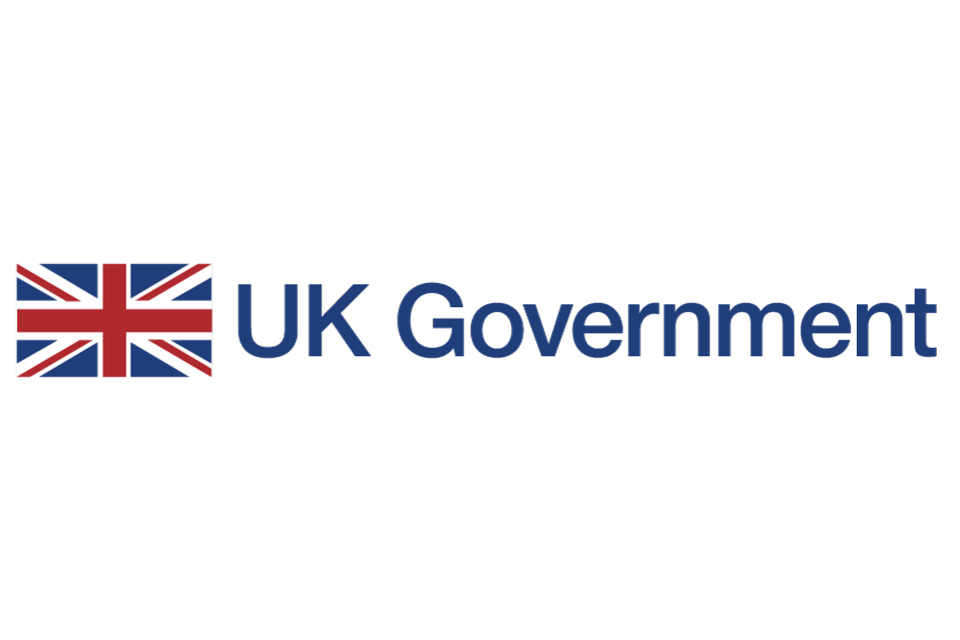 The below statement was signed by United Kingdom, European Union, Belgium, Denmark, Finland, France, Germany, Ireland, Italy, The Netherlands, Norway, Sweden and Switzerland
International partners congratulate the people of Somaliland, political parties, the National Electoral Commission and other government institutions on the successful conduct of the 2021 parliamentary and local council elections and on electoral security arrangements. Through these elections, the people of Somaliland have demonstrated a strong commitment to the electoral process, to political participation and to strengthening democracy.
We welcome in particular the historic election of minority groups to the House of Representatives and the large numbers of youth candidates elected. We recognise the significant achievements of female candidates during this electoral process, but deeply regret that this has not translated to more women in elected office resulting in decreased women political representation.
It will be important for all stakeholders to learn from this, and for government, political parties and others to take actions to strengthen women's political participation well in advance of future elections. We look forward to urgent and concrete steps from the new parliament and the government to ensure a fair representation of women in government and administration.
We remain committed to continuing our constructive cooperation to further democratisation and the inclusion of women and marginalised groups in Somaliland, and to support regular and timely elections at all levels of government. We look forward to strengthening our cooperation with the newly elected local councils and parliament, both on these issues and on other matters of mutual interest.
Hopes for international recognition for Somaliland as a elections are held
Could the recent elections in Somaliland give hope of international recognition for the breakaway state to thousands of exiled Somalis who live in Wales? Political editor-at-large Martin Shipton reports
Hopes for international recognition for Somaliland as a elections are held – Wales Online
---
Somaliland elections: Opposition parties win majority of seats
Two opposition parties in Somalia's breakaway region announce political alliance, securing parliamentary majority.
Two opposition parties in Somalia's breakaway Somaliland region have won a majority of seats in the region's first parliamentary election in 16 years, according to the National Electoral Commission.
Out of parliament's 82 seats, the Somaliland National Party, called Waddani, won 31 and the Justice and Welfare Party (UCID), won 21 seats. The ruling Peace, Unity and Development Party, Kulmiye, secured 30 seats, the electoral commission said on Sunday.
The vote had been stalled for a decade by a dispute among the three major parties over the makeup of the electoral commission, which was finally resolved.
"Following the announcement of the election results, we have announced a political alliance to get the speaker of the Somaliland parliament," Waddani and UCID said in a joint statement, suggesting they would appoint a speaker together.
The parties, which together also won a majority of the seats in municipal races, said that they aim to collaborate on city councils across the region and select mayors together.
None of the 13 women who ran for parliament won their races.
'Relative stability'
Politicians in the region had described the poll as an example of the relative stability of Somaliland, which broke away from Somalia in 1991 but has not gained widespread international recognition for its independence.
The region has been mostly peaceful while Somalia has grappled with three decades of civil war.
The three main parties put forward a total of 246 candidates. More than one million out of roughly four million residents had registered to vote, according to the electoral commission.
Presidential elections have taken place in Somaliland, despite the stalled parliamentary vote, most recently in 2017 when President Muse Bihi, from the Kulmiye party, was elected. The next presidential vote is planned for next year.SOURCE: NEWS AGENCIES
Somaliland Opposition Joins Forces to Grab Control of Parliament
By Agence France-PresseJune 07, 2021 01:12 AM
Two opposition parties in the self-declared republic of Somaliland said Sunday they had formed a coalition giving them a majority in parliament following long-delayed local and legislative elections.
The territory in the north of Somalia declared independence 30 years ago but has never achieved international recognition.
But it has a functioning government and institutions, its own currency, passport and armed forces.
In the May 31 elections, more than a million voters were eligible to cast ballots to elect 82 lawmakers and 220 local councilors in a political system limited to three parties.
According to official results, the leading opposition party, Wadani, won 31 seats in parliament, followed by the ruling party Kulmiye with 30 seats and the opposition UCID with 21.
Wadani and the UCID announced their alliance shortly after the results were announced on Sunday.
Ismail Adan Isman, spokesman of the new coalition, told reporters that the move was "in the interest of the unity of the people of Somaliland."
With a combined 52 seats, the alliance will enjoy an absolute majority in parliament.
The two parties together also won 127 local councilors — 79 for Wadani and 48 for the UCID — against 93 for the outgoing ruling party.
The new balance of power is expected to reduce President Muse Bihi's room for maneuver. The next presidential election is set for late 2022.
Somaliland's last legislative elections were in 2005, and the May 31 vote had been postponed several times.
Somaliland, formerly British Somalia, fused with the former Italian Somalia at independence in 1960. It seceded unilaterally in 1991 after the fall of the dictator Siad Barre, which plunged the country into clan-based fighting.
Recognizing Somaliland's Democratic Success
Blog Post by Michelle Gavin
June 8, 2021 12:04 pm (EST)
On May 31st, the people of Somaliland went to the polls to participate in long-delayed parliamentary and municipal elections. The largely autonomous region in the north of Somalia, which had a different colonial history from the rest of the country and declared its independence in 1991, is building an impressive history of credible elections and peaceful transfers of power. While Somalilanders were peacefully making their will clear at the ballot box, giving opposition parties control of Somaliland's parliament, citizens in the rest of Somalia continued coping with a government that provides little in the way of security or services, depends on African Union peacekeepers and international aid, and too often cannot seem to agree on even the most basic parameters of its political system.
It's not as if Somaliland was destined to be a regional democratic champion. While it is true that British colonizers' indirect rule left local leadership more intact than Italians did in Somalia, plenty of factors work against Somaliland's success. It is extremely poor, but has made some hard-won development gains. It carries a legacy of trauma from the brutality of the Siad Barre regime, yet historical grievance is not at the heart of its national vision. Its clan and sub-clan dynamics are not as complex as those to the south, but they are by no means uncomplicated. It has less capacity to engage other states or international financial institutions than its neighbors because the world does not recognize its independence, yet it forges ahead with plans to improve infrastructure, provide jobs to its youthful population, and hold its leaders accountable at the ballot box.
Somaliland is not perfect; no place on earth is. But in the midst of regional crisis and global democratic backsliding, Somaliland's achievements and dogged commitment to its principles deserve more notice. Somaliland stands as a rebuke to those who claim that authoritarianism is simply the required price of stability in the region, or that democratic principles are a fetish of foreigners with no real traction on the ground. Its successes should also prompt policymakers abroad, currently fixated on the Horn of Africa's multiple crises, to rethink what is possible in the region. Somaliland's example suggests that the answer may be vastly more ambitious, and far less sensitive to external influence, than conventional wisdom might suggest.
Africa in Transition
John Campbell and Michelle Gavin track political and security developments across sub-Saharan Africa. Most weekdays.
Email AddressView all newsletters >
This publication is part of the Diamonstein-Spielvogel Project on the Future of Democracy.